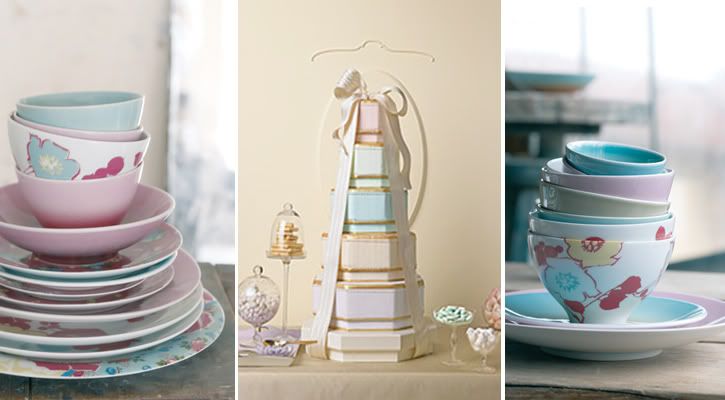 Lilac, pale pink, powder blue, lemon and mint green are sweeping into stores like a haze
of wild flowers across a spring meadow. And while this color story will reach full bloom
come spring, it's not to early to start thinking about the pastel palette and how it can be
used best when setting a spring table.




If you think that Easter egg colors are too fussy or old- fashioned for a tablesetting, you
only have to look at the current shades - - - pinks, purples, greens and all kinds of
pastels are in vogue. But it's not a bright pink or a lime green. It's a refined pink, or a
sherbet green. It's soothing. Any will add punch to a variety of tablesetings and design
styles.




Pastels work well in combination with other pastels. Blend goldenrod with deep blue,
bottle green with pale pink, or turquoise with terra cotta. Black acts as a terrific neutral
with pastel colors, just as it works wonders in your wardrobe. Metallic accents mix well
with soft pastels.




Pastels can be soothing and cool on any type of table and more versatile than you might
expect. A more contemporary table can get a new edgy look with pastels because you can
select stronger, solid shades and add some with prints in retro patterns. A great example
of this look is evident in the Kenzo tableware collection. This unique and diverse collection
of Kenzo china illustrates the artistry and vision of the designer. He has chosen ateliers in
France and Italy to create this unique collection of Kenzo plates and dinnerware.




Sources:
Images - The Knot, Brides, Martha Stewart and Better, Homes and Gardens
Tableware - Kenzo, available at Michael C. Fina