Beautiful food and drinks are a joy to behold — but they do, in fact, need something
to hold them. That's where china, glassware, flatware and linen come in. A stylish
flatware choice can be an event's finishing touch – or the jumping off point for the
whole look. Here is a sampling of rentals that will perk up your table.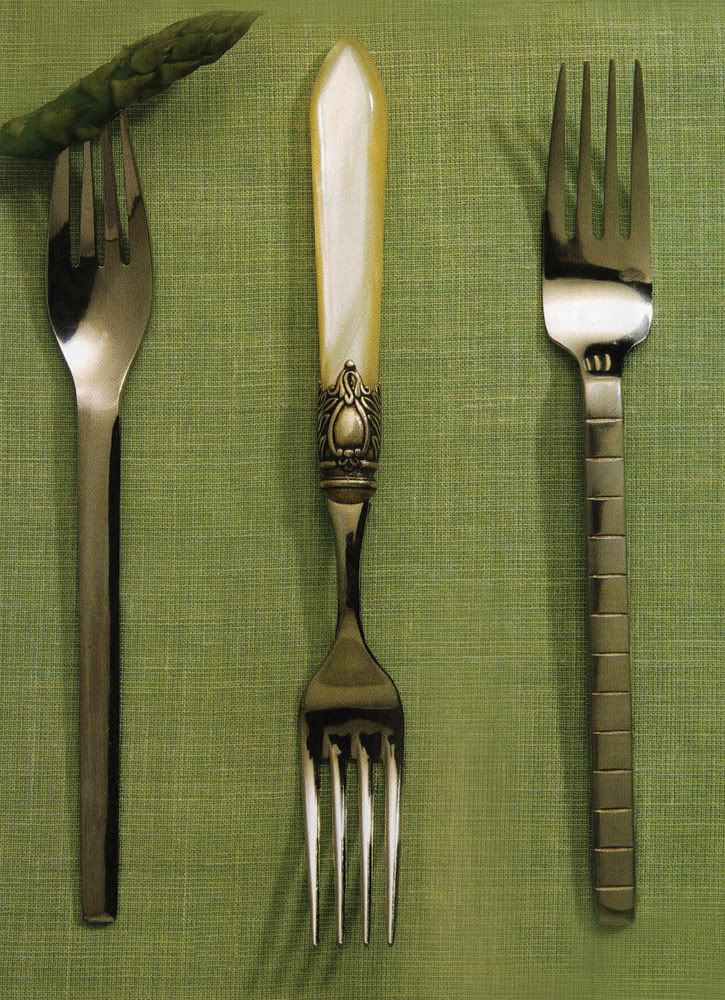 (l to r): The mod Scandia from Classic Party Rentals, the elegant Bugatti from Toronto's
Higgins Event Rentals and the simple Empire from Washington's Select Event Rentals.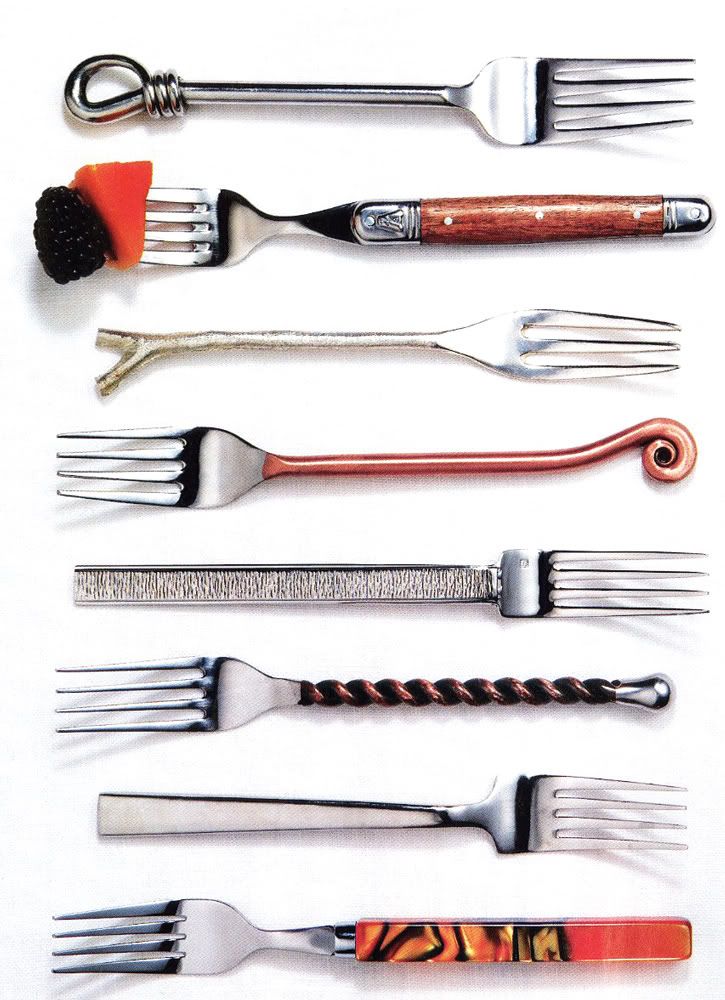 (top to bottom): Rope Pattern, $1.19, available nationally from Classic Party Rentals.
Wooden handle design, $.60, available nationally from Broadway Party Rentals in
New York. Twig pattern, $0.87, available nationally from Classic Party Rentals.
Copper handle twist, $1.19, available nationally from Classic Party Rentals. Aqua,
$.60 Cdn, from Higgins Event Rentals in Toronto. Copper rope, $.055, available in
Washington D. C. and surrounding areas from Select Event Rentals. Ultra, $.50 Cdn,
from Chair-Man Mills in Toronto. Acrylic fork, $1.50, available in Southern California
from Los Angeles's Town & Country Event Rentals.

Flatware is an accent piece that ties together the various elements on the table,
from the charger to the tablecloth. It dresses the table up or down: the right pattern
can enhance a casual setting or soften a formal atmosphere. But one mistake can
throw off the whole look, so when choosing flatware, look to coordinate, keeping
the mood right and the tone interesting.

For your next party, try renting flatware. A pretty table doesn't have to be expensive,
but it helps to have a little imagination, a plan and time.

Source: BizBash/New York; March/April 2008 issue.