Q: Sarah, the Fiesta collection is EXACTLY what I have been looking for! Thanks so much
for posting this! One question, though.... Do you know when it will be available? The only
items on Target's site right now are from the Botanical collection.
Thanks!
Mara, The Simper Things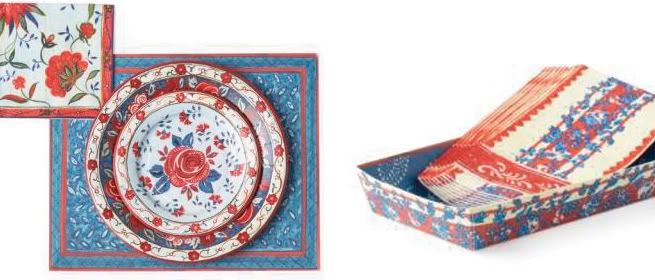 A: Hey Mara, great question! The collections designed by Isabelle De Borchgrave are
extremely popular at Target and they tend to sell-out very rapidly. I've just confirmed,
that the Festive collection will only be available from March 23 - May 23.
ACT FAST this collection won't be there long. Enjoy!