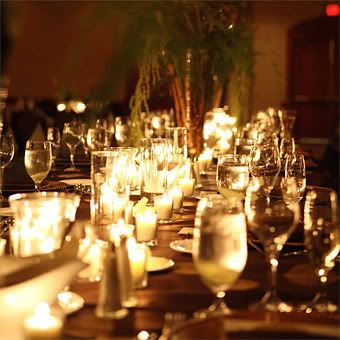 On a cold winter night, there is nothing more inviting than the warm glow
of burning candles. And if the night is Valentine's Day and candles brighten
the table setting, what could be more romantic? Candlelight is an important
element, and it's the easiest way to set an intimate and romantic mood.
Whether your tablesetting is totally traditional or ultra contemporary, candle
votives can provide the perfect finishing touch to your decor.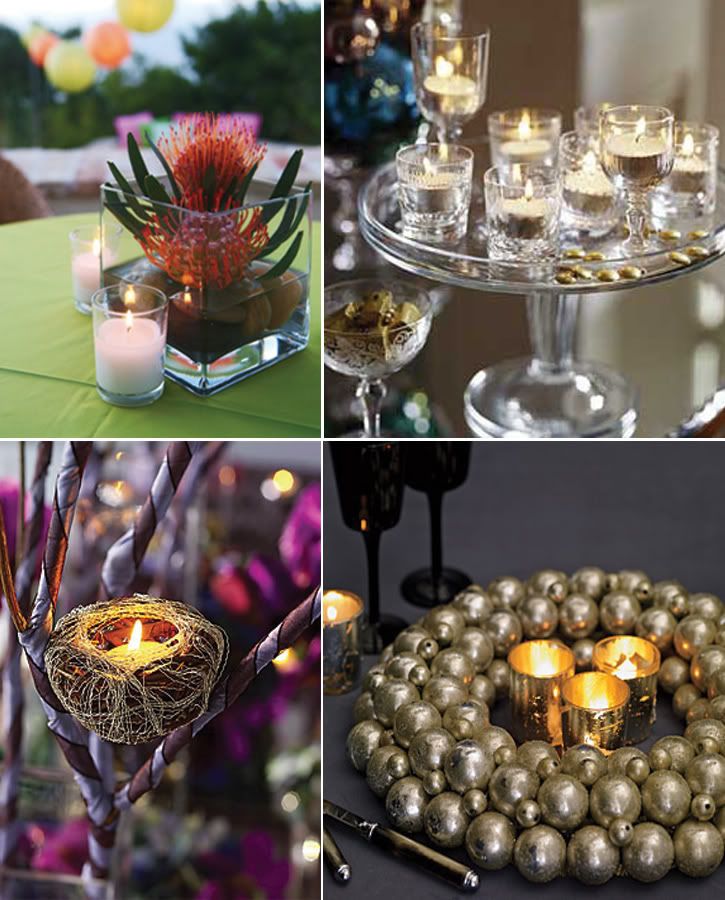 Votives make more impact when they are used en masse, so be generous with
quantities. Think of these candles as the "little black dress'' of your tabletop;
they can be used for any occasion, for all occasions, and they will always look right.




(l to r: bolton votive, $49.00, Horchow; lotus flower tealights, $15.00, Well Dressed Home;
mercury votives, $16.99, Pottery Barn).

Flickering votive candles in glass holders cast amazing patterns and colors on white
or ivory tablecloths. Bring the soft, flattering light of votive candles to dinner tables
in attractive holders.



(l to r: sealife tealights, $20.00, Well Dressed Home; bone votive, $34.00, Sara Paloma;
polka dot votives, $12.00, Pottery Barn).

Nothing creates instant elegance like candlelight. The ambiance they generate will
last well into the night. Use only white or ivory candles. The glow of the flame on
a simple creamy candle is unbeatably elegant, whatever your style.