If your table could use a bit of whimsy, there is no better place to turn than to New York's
MacKenzie-Childs.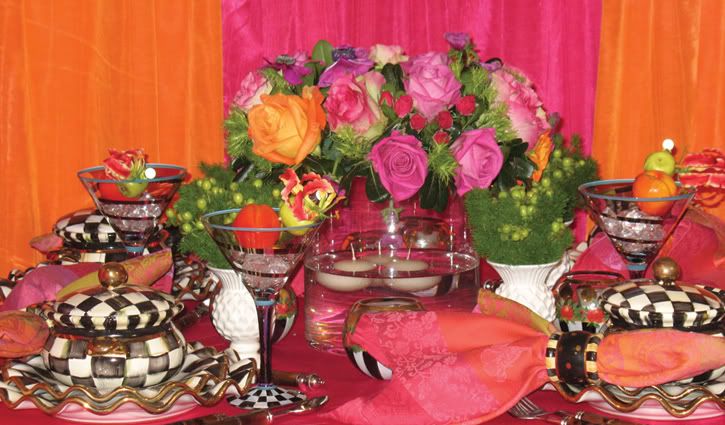 Since 1983, MacKenzie-Childs has been lightening decorating schemes with their pleasingly
eccentric designs.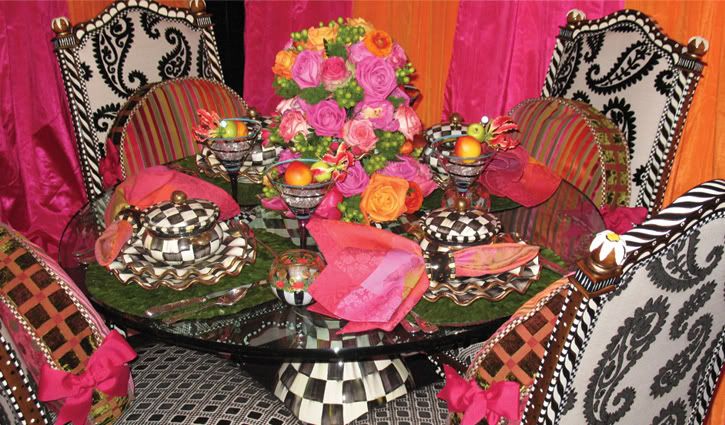 From a farm in upstate New York, a core of talented artists and artisans produce trademark
color-drenched, multi-patterned and voluptuously decorated tableware.