Mums and hydrangeas, like miniature roses, azaleas, gerbera daisies, calla lillies and
spring-blooming bulbs, are landscape plants that have become popular as decorative
houseplants.




It's very easy to transplant many of these onto your table from the garden after
they've finished flowering so that their beauty can be enjoyed throughout the year.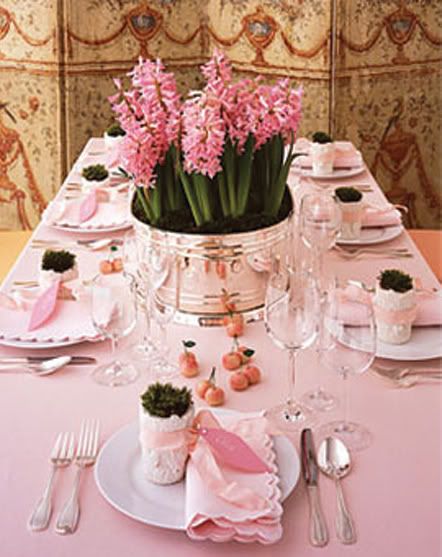 On the table, potted plants serve as focal points. Clustered together, they become
oases of beauty. Incorporating potted plants onto your table isn't just a matter of
scattering around a few varieties. There's a science to choosing and arranging them.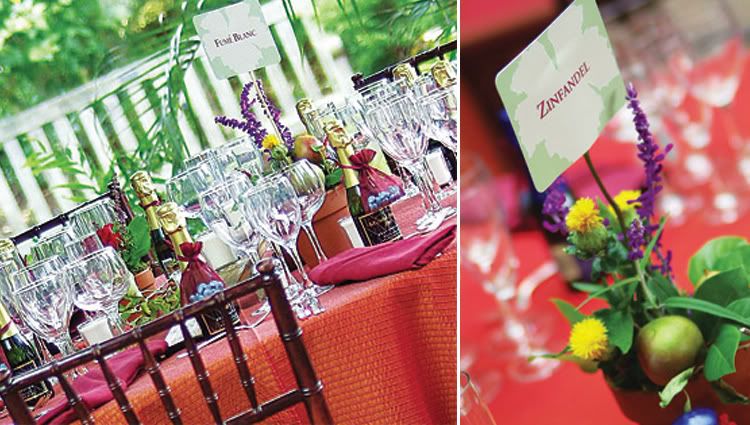 Match the plant style with your table design.
Avoid frothy or flowery plants in a modern setting. So-called "architectural plants,"
which have large stocks and bold leaves, work best with a contemporary look. Pair
blossoms with a pretty container chosen to complement your table decor, then parade
a row down a long table for compliments galore.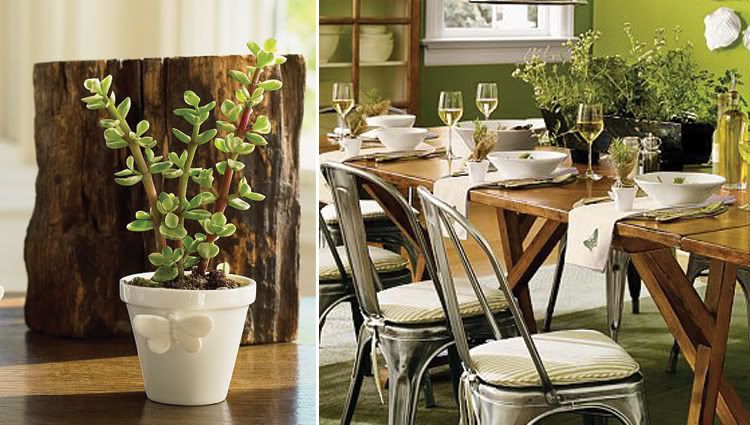 Cluster pots together.
Plant stands and pedestals help vary elevation. This works well if you've grouped together
the same kind of pot for a sense of unity.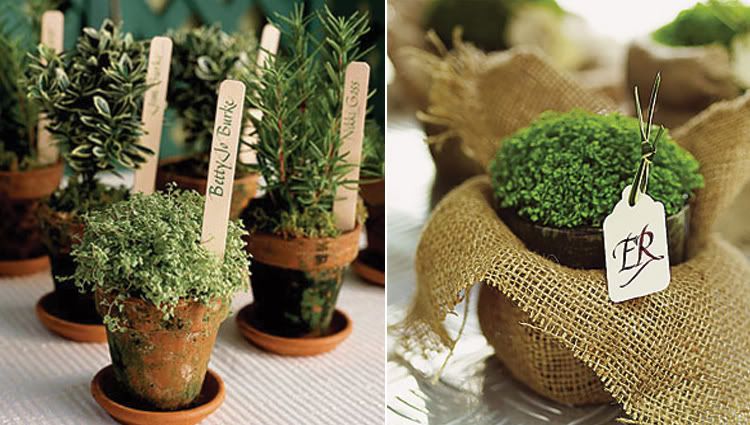 For a wedding reception.
Send your guests home with a small potted favor to tuck in their garden—a growing reminder
of the fun they had at your glorious wedding. Your little secret: Flowering plants are deceptively kind to the budget.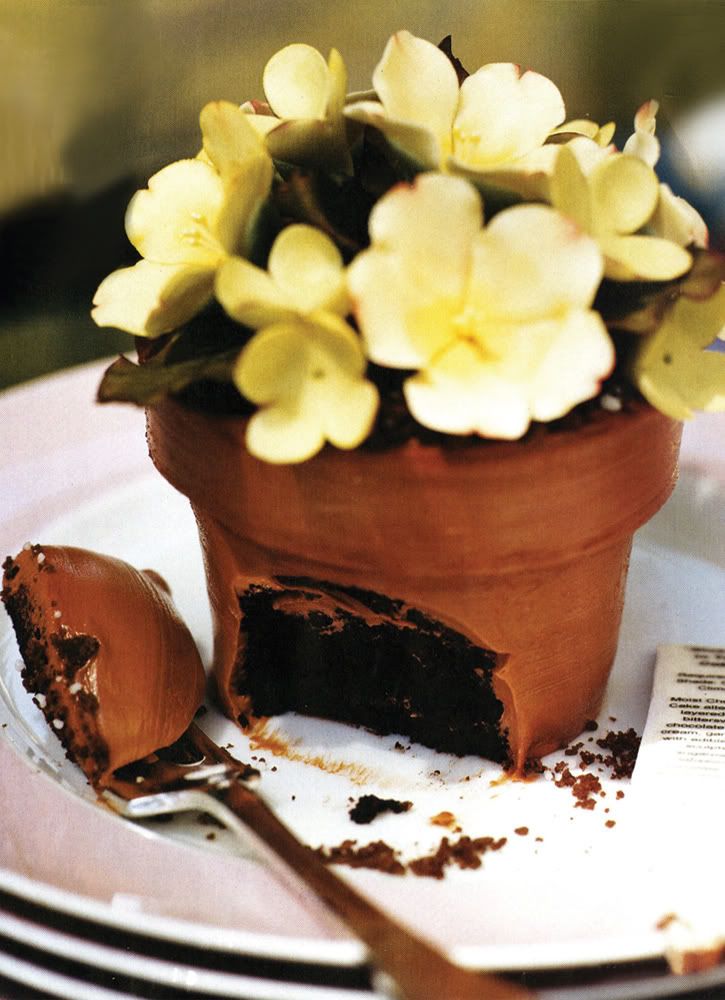 Don't these examples and this flower potted cake make you want to start a little garden? It's
easy. All you need is potting soil, containers, and plants, and a place to display them. Your
first opportunity to create a contained garden is right on your table.