It's going to be a jungle on the streets of Manhattan with all the sophisticated safari
styles heading our way. 'Safari Chic' is one of Spring 2008's leading trends. Last year,
during Fashion Week, when the designers showed their Spring 2008 collections, models
wrapped in leopard-print dresses and safari blazers made their way down the catwalks.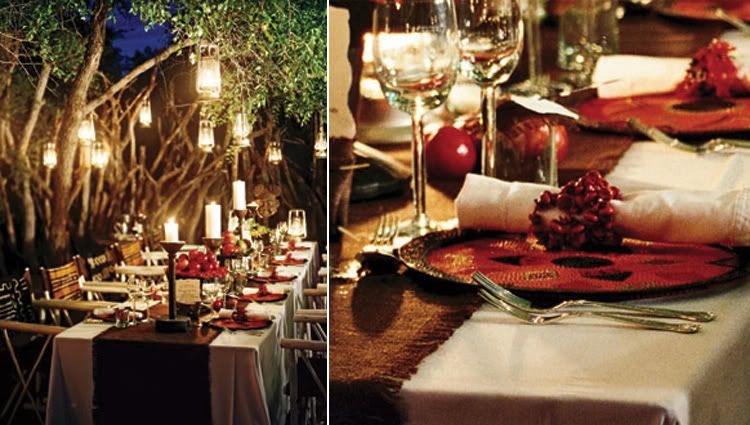 For those intrigued by the idea of a safari-centric celebration, show your wild side with
a safari inspired tablesetting.




In an out-of-this world African safari wedding, designed by Colin Cowie, he placed
mud-cloth covered chairs around a long table decorated with beaded Zulu chargers,
antique African dishes, and pyramids of brightly colored fruit.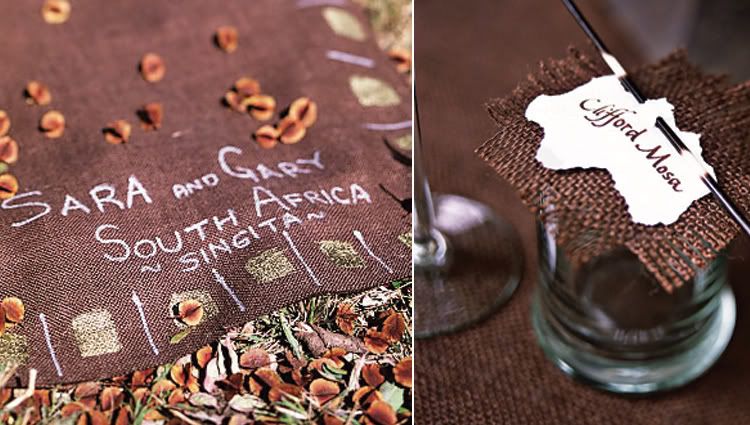 The bride walked down a burlap runner to her groom. Hand-painted with a tribal motif,
the runner was customized with the bride and groom's names. Place cards made from
torn paper and burlap were accented with porcupine quills.




Style is going on a safari and now, the look is headed to the home with Ralph Lauren's
introduction of "Cape Lodge". His new collection was inspired by an exotic estate with
echoes of safari. A warm earth-toned palette weaves together colonial, campaign and
Moderne furnishings in mahogany, rattan and tent canvas with vachetta leather, madras
and brass.




(above: Garrick placemat and dinner napkin. Buckle leather napkin ring, Rollins charger, Roake dinner plate,
salad plate and soup bowl. Dylan goblet and wine glass. Tablecloth fabricated in Borrego Madras in Tumbleweed).

And if you can only dream of such adventurous trips, just pick up some mud cloths,
bowls, and pedestals from street fairs, museum shops, and gift shops with a global
outlook and let your journey into the wild begin.