This endangered treasure of the world's oceans finds its way into handsome interpretations
for the table. And for Spring it's the color du jour!



(above: An Alberto Pinto creation for Raynaud, Cristobal dinnerware, available at Gracious Style)

Not quite pink, not quite orange, not quite red, some things can only be described as coral.
Coral can be found in the wild in many colors, but the most precious, prized for its alluring
color, is the coral-colored variety. Its unique sculptural form is as enticing as its color,
inspiring decorative motifs on everything from placemats to napkin rings.



(above: red coral placemats, Kim Seybert, Gracious Style)

Dress up your table with coral like with these tree branch shaped centerpiece scultures
in white. You haven't seen underwater action like this since you last went scuba diving.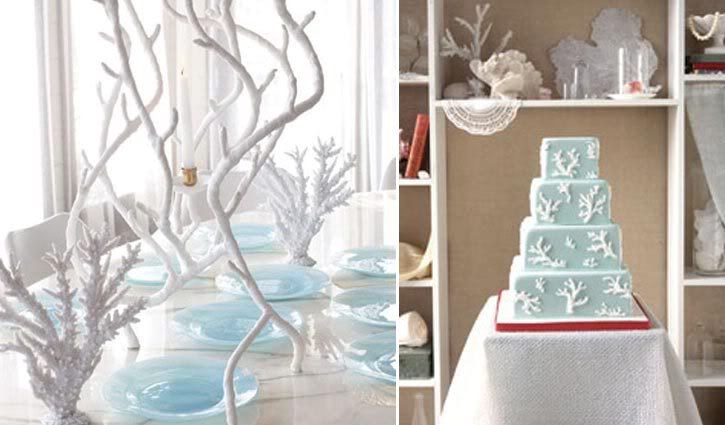 Stylized coral patterns are at once exotic and sophisticated, endowing a spirit of wit and
fun. Perk up any setting with an unexpected accent of coral (a little goes a long way)!
Stylized and exotic, coral lends itself to artistic, sophisticated reinterpretations in every
aspect of the home. Whether it's presented in a vibrant eponymous hue or sun-bleached
to pale white, the overall effect is simply striking.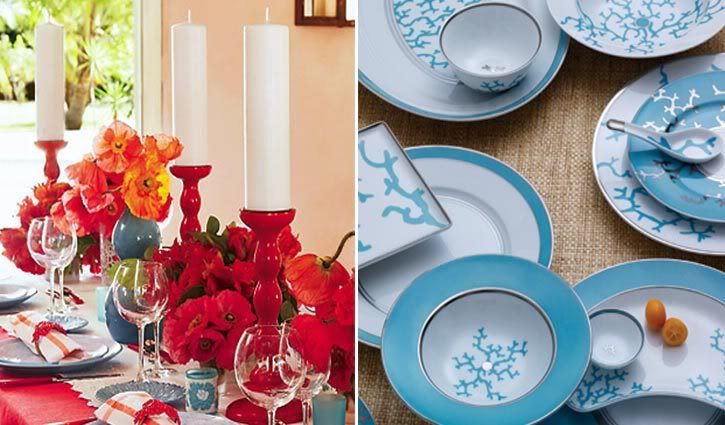 (above: Cristobal Turquoise by Raynaud available at Bloomingdales)