We can embrace the Chinese decorating principles of feng shui and dally with Buddhist
philosophy, but empty a room of everything but a floor covering of tatami mats, and we
panic. Where do we sit? Where is the television?




One way we have found to adopt Asian style is on our dinner tables. We are gaining a sophisticated appreciation for Asian food, and lately, we have taken the tableware into our homes as well.




Blue-and-white glazes are a popular color combination in China and Japan. Ever since
Marco Polo swept through Asia, the West has been enamored of Oriental style, interpreting
its decorative motifs on everything from textiles to tableware. Here are two chinoiserie
inspired designs, to give your table Eastern allure.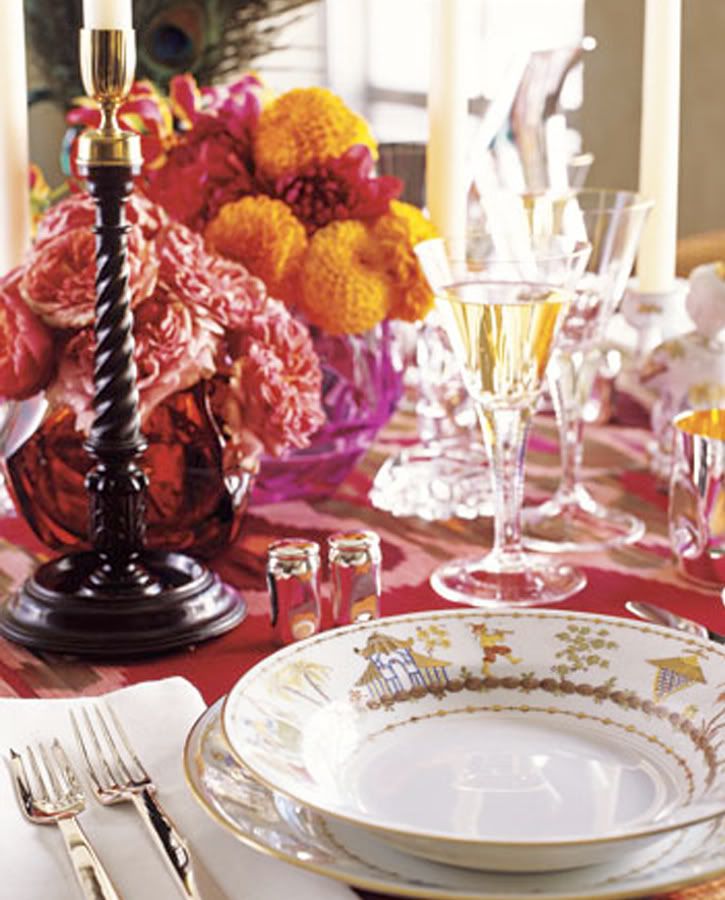 The Asian influence has been reinterpreted for contemporary day by Tiffany with their
Cirque Chinoise dinnerware. Tiffany Private Stock hand-painted limoges porcelain.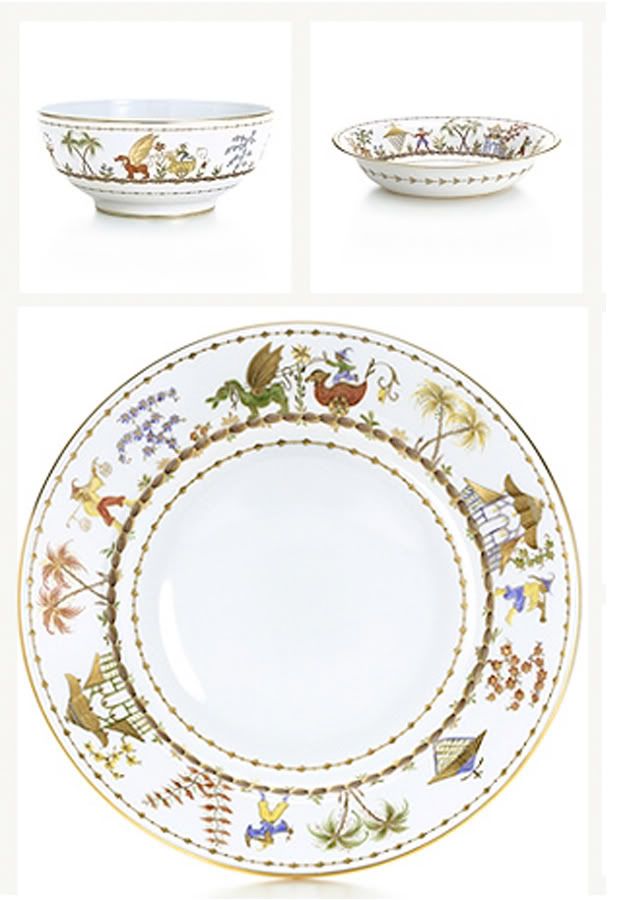 Set a classic table with this intricately patterned blue and white stoneware. Asian Toile
dinnerware by Horchow.




Asia continues to impact tableware designs, although it is yin in some and yang in others.
There is a Chinese menu of styles, ranging from traditional to new-age. Americans continue
to express an appreciation for Eastern culture and these two chinoiserie patterns puts a
fresh spin on the centuries-old look.