With its golden color and refreshing flavor it's a perfect springtime
companion to your place setting. Like a cold glass of juice, oranges are a great way to
bring a dose of this uplifting color to your tablesetting without a major investment.




This spring, there is news to report on the color of tangerines and kumquats. Just as
orange is turning up in hip home furnishings, centerpieces are showing up in bold
orange too.




The mood and attitude of orange is friendlier than fiery, more welcoming than seductive.
For a dose of healthy sunshine on the table, look to this bright arrangement.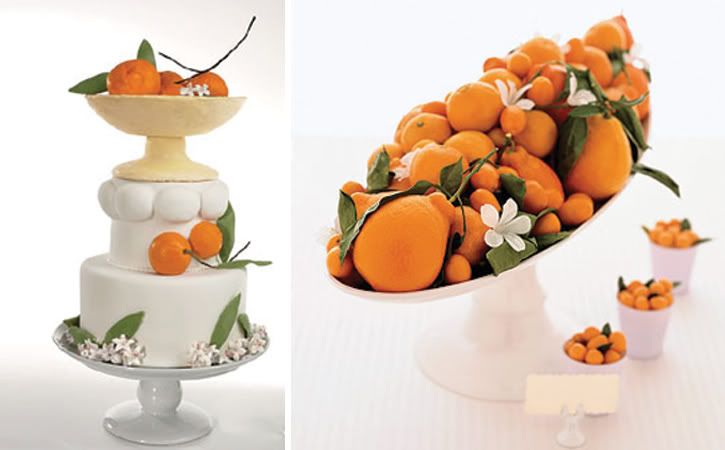 Orange, the color of the citrus fruit, is not for the timid. It's strident, highly visible, in
your face. Orange screams, ``Here I am!"




Put your fresh sense of style on the table and juice up your table decor with this
cheery hue.

images from: Brides, Hostess with the Mostess, Martha Stewart and Michelle Rago.