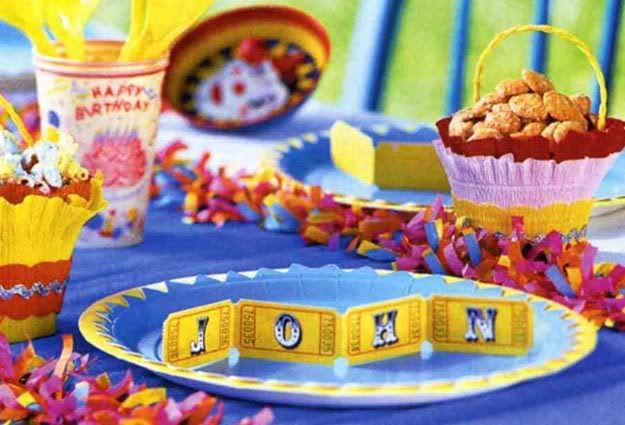 There was a time when "kid's birthday party"' meant a cake, some balloons and maybe
pin-the-tail-on-the-donkey. When I was a little girl my birthday party was a modest
affair in the basement. Not anymore. My sister and I have been planning my nephew's
party for weeks, we've chosen a circus theme - - - and we've been relentlessly incorporating
this theme in every element of the party, including invitations, music, games, craft
projects, snacks, cake, entertainment, favors and of course the table setting.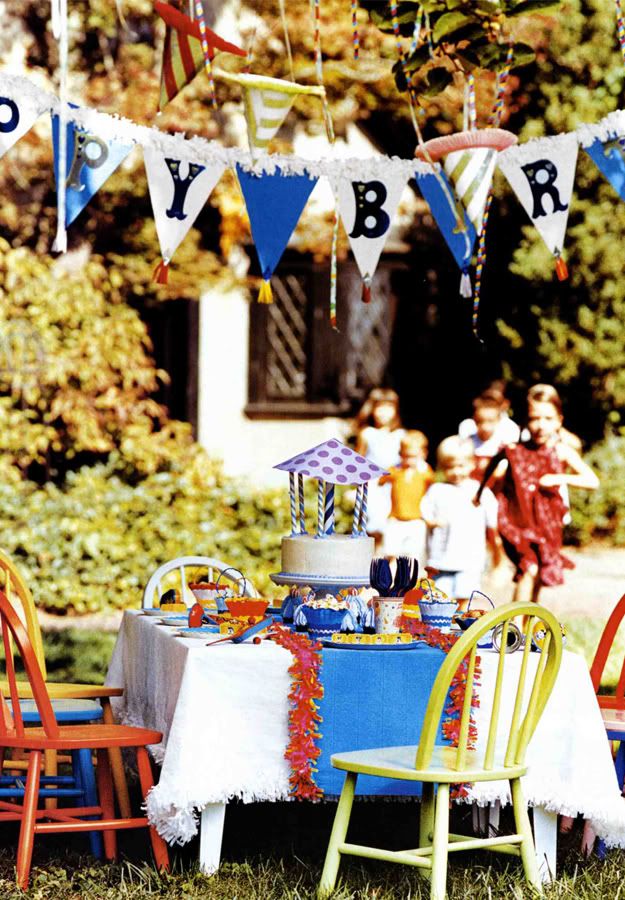 The circus has always been a part of my family's tradition. I can remember the high-
wire artists performing their death-defying acts, the sugary, billowing cotton candy,
the popcorn, the ponies and the clowns. Some traditions just seem to slip away in the
churn of modern life but the joys of the circus is something that we wanted to pass
down to the next generation.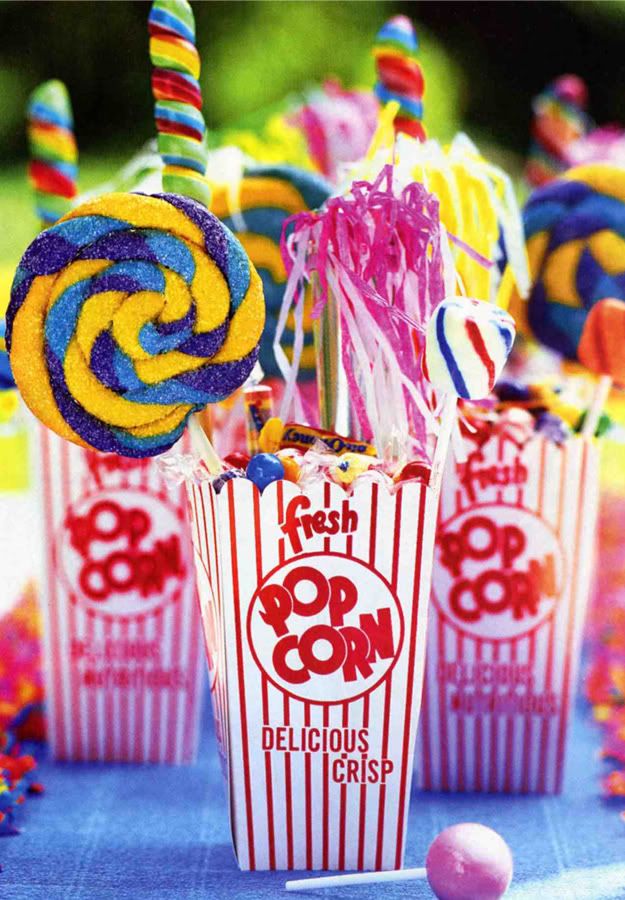 With easy-to-make treats, old-fashioned games, and party decorations to delight kids
of all ages, we let the sights and sounds of an old-time circus inspire us.




Birthday parties are often big events in children's lives but the bottom line is for children's
parties to be special and fun, whether they're simple home affairs or themed extravaganzas.




Source of inspiration/images: Country Living magazine