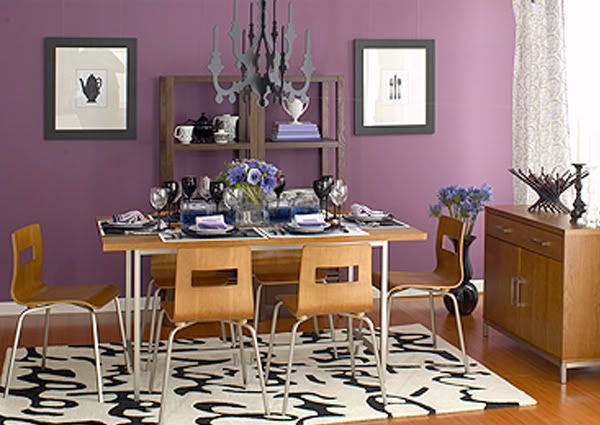 Setting your table for special dinners with family and friends, holiday gathering, or just
to give yourself a visual boast when you sit down to dine are great ways to express
your decorating personality. Tabletop is an extension to a larger fashion or
decorating statement and it doesn't matter if your style is exotic or eclectic, you
have endless options for dressing your table to fit your personality.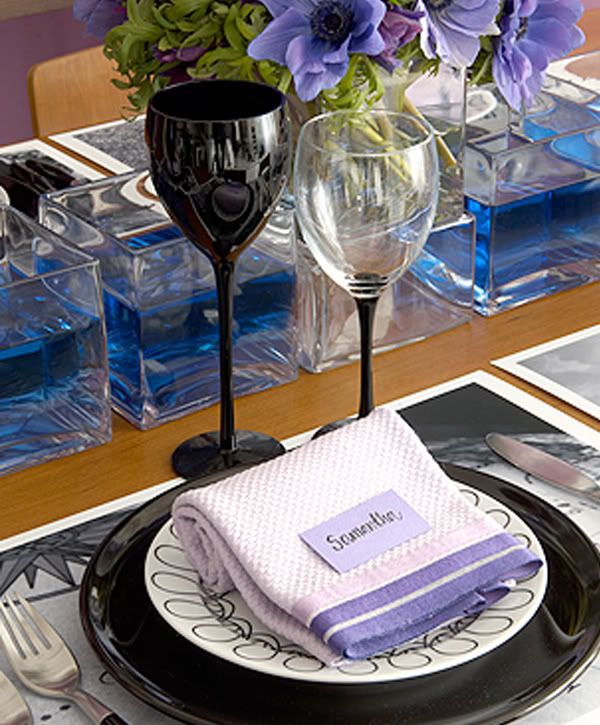 (above: for a personal addition to the table setting, make place mats from black and
white copies of snapshots printed on tabloid-size paper)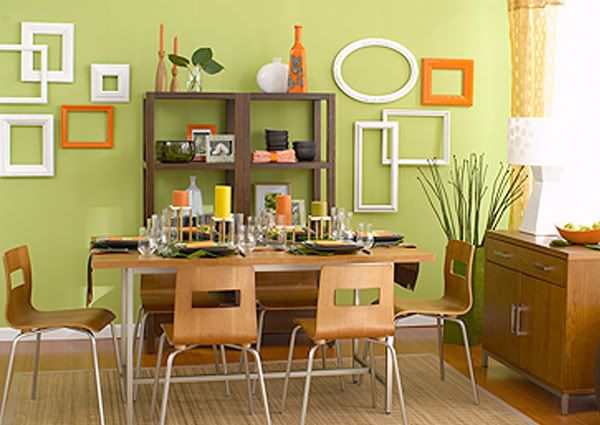 These images from Ty Pennington shows us that with the right basic pieces you can
design any table setting as the mood strikes. The right pieces can enhance a casual
setting or soften a formal atmosphere. But one mistake can throw off the whole look,
so when setting your table, look to coordinate, it will keep the mood right and the tone interesting.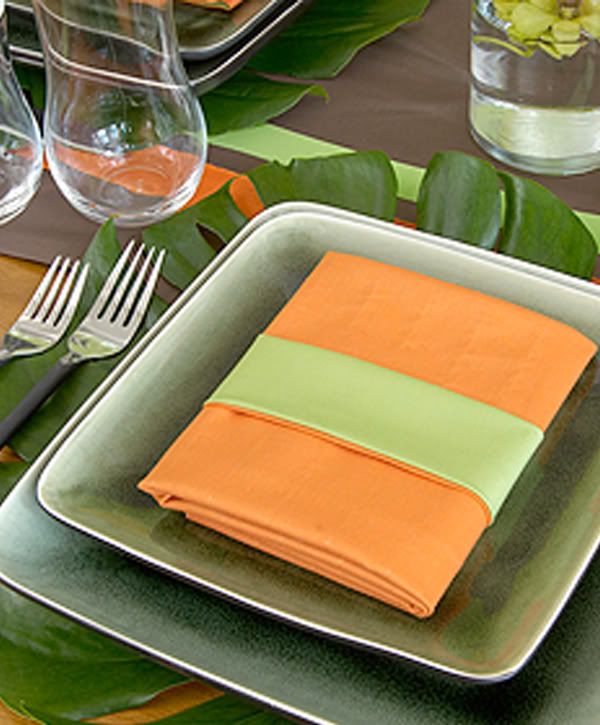 (above: just-cut fronds make awesome place mats and bring a bit of nature to the table;
their color plays well off of the earthy tone dinnerware. Orange linens tie into other
hints of orange in the room).




(above: a new twist on takeout - create a centerpiece by slipping a vase of flowers or a
small potted plant in a to-go box. When dinner is over, it can double as a parting gift
for guests).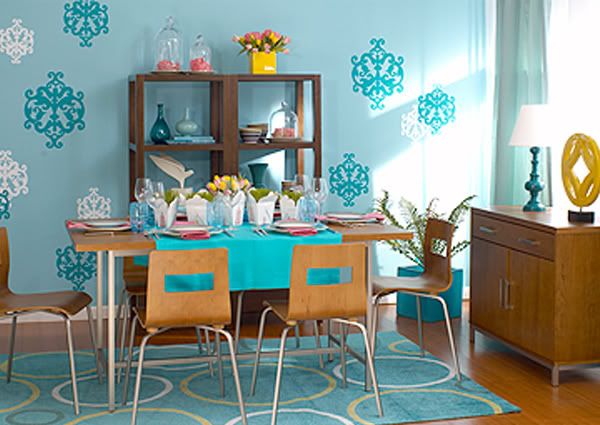 So, whether you're decorating your house or putting plates on the table discover
fashion-related looks that go with your personality. Dressing a table is a lot like dressing
yourself. For instance, casual-chic style pairs jeans with a dressy blouse, or a pair of
boots with a cocktail dress. It's all in the way you put it together. The same goes for the
table.

source: Ty Pennington at home, Pointclickhome.