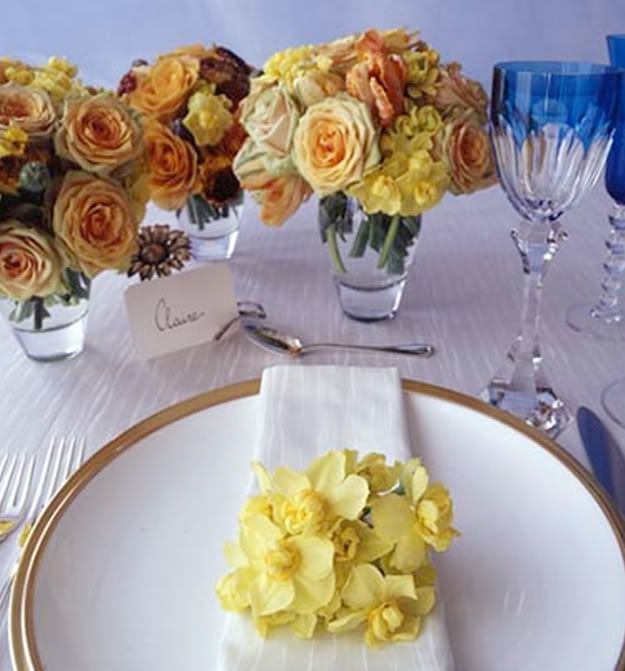 Giving flowers doesn't have to mean simply placing a call to the florist and leaving
all the creativity to them. With a little imagination, you can turn a bouquet into a very
personal gift. With an eye toward summer blooms, here are some style tips from Isabelle
Bosquet, she breaks a few rules -- to help you make your own knockout centerpiece for
mom.




Outdoor setting: "This bouquet of anemones, muscari, hyacinth, pink parrot tulips, and
lilac is an intended contrast to the china's pattern. Full of aroma, it is perfect for an
outdoor summer meal. "The addition of the artichokes was inspired from the green colors
on the plate," - Isabelle Bosquet.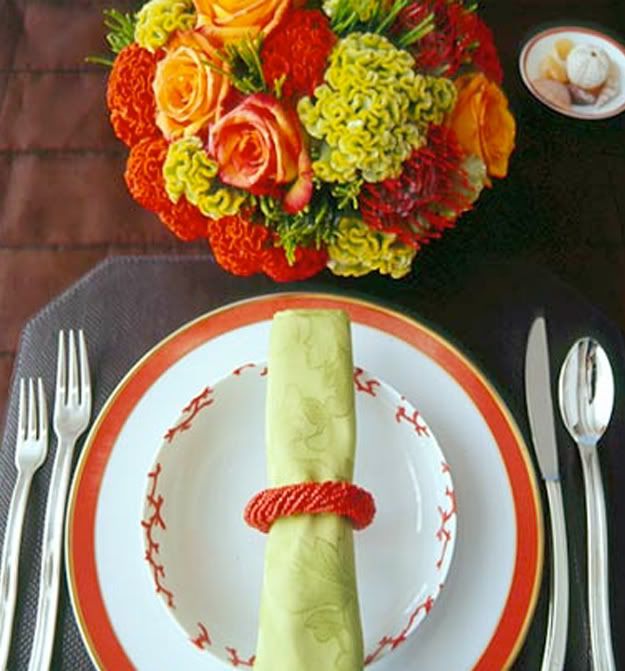 Tropical Decor: Of the tropical display of orange and green cockscomb, protea, and roses.
"I adore this one because of the strong color and texture. The cockscomb and protea pick
up the colors in the china and napkin ring. It really looks like coral." - Isabelle Bosquet.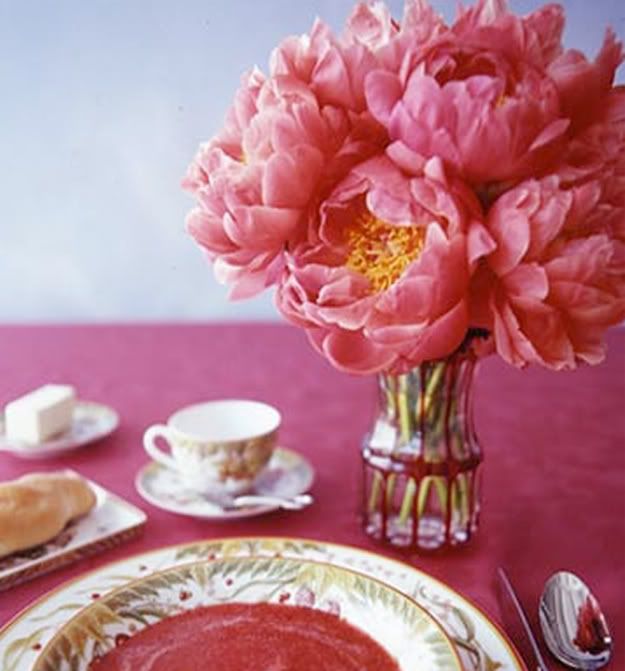 Peonies in Bloom: Don't underestimate the beauty of one kind of flower on its own.
"This bundle of pink peonies highlights touches of color in the china. And, a cluster of a
single kind of flower complements a more casual setting". - Isabelle Bosquet.

Of all the ways to let our moms know we are thinking of them on Mother's Day, giving
flowers is perhaps the most popular. And why shouldn't it be? So many gorgeous blooms
are at their seasonal best right now. Whether your mom is traditional or funky, stay-
at-home or out-on-the-town, a blooming bunch is the perfect way of showing how much
you appreciate her.

source: My Home Ideas